2022 International Blues Challenge Pass
Description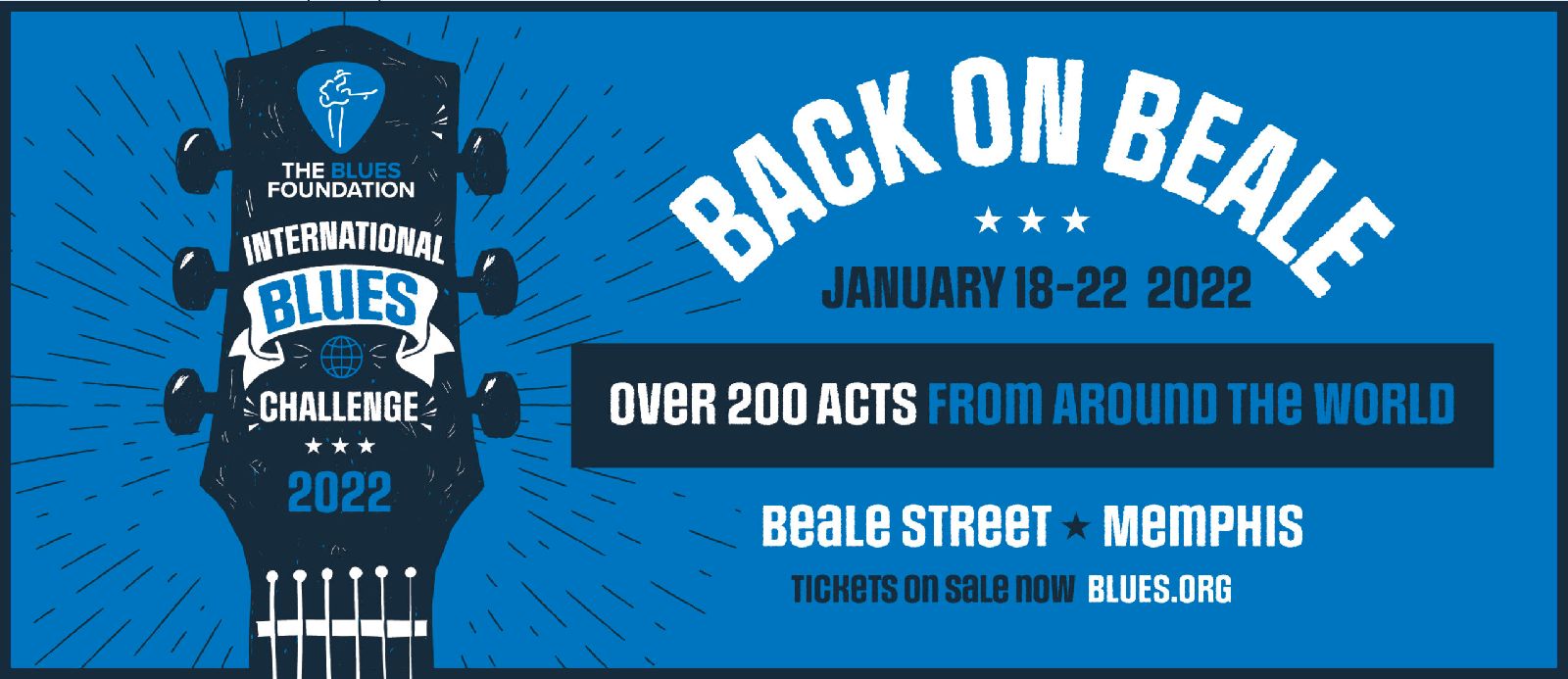 The International Blues Challenge represents the worldwide search for those blues bands and solo/duo blues performers ready for the international stage, yet needing that extra big break. Each Affiliated Blues Society of The Blues Foundation has the right to send a band and solo/duo musician(s) to represent its organization at the IBC. Winning artists receive career-changing bookings and publicity to help propel their careers forward. Thousands of blues musicians, industry, and fans gather on Beale Street each year for the biggest blues competition in the world.

Online sales for the 2022 IBC Pass are now open!

The International Blues Challenge Pass - $100.00 (USD)

All passes purchased in the United States will be mailed to your address the end of December!

The IBC Pass grants general admission to:
Tuesday Night International Showcases
Wednesday - Friday Beale Street Competition Venues
Youth Showcases held Friday on Beale Street
All daytime seminars and workshops
IBC Orpheum Finals on Saturday, January 22, 2022
Also available:
Keeping The Blues Alive Awards Ceremony & Brunch - Friday, January 21 at 10:30am, DoubleTree - $60
IBC Finals Premium Seating Upgrade - $26
WILL CALL TIMES & LOCATIONS
Tuesday, January 18
10:00am - 4:00pm - Blues Hall of Fame Museum, 421 S. Main Street
4:30pm - 9:00pm - Club 152, 2nd Floor, 152 Beale Street
Wednesday, January 19 - Friday, January 21
Noon - 9:00pm - Club 152, 2nd Floor, 152 Beale Street
Saturday, January 22 - IBC Finals tickets only
10:00am - The Orpheum, 203 S. Main Street